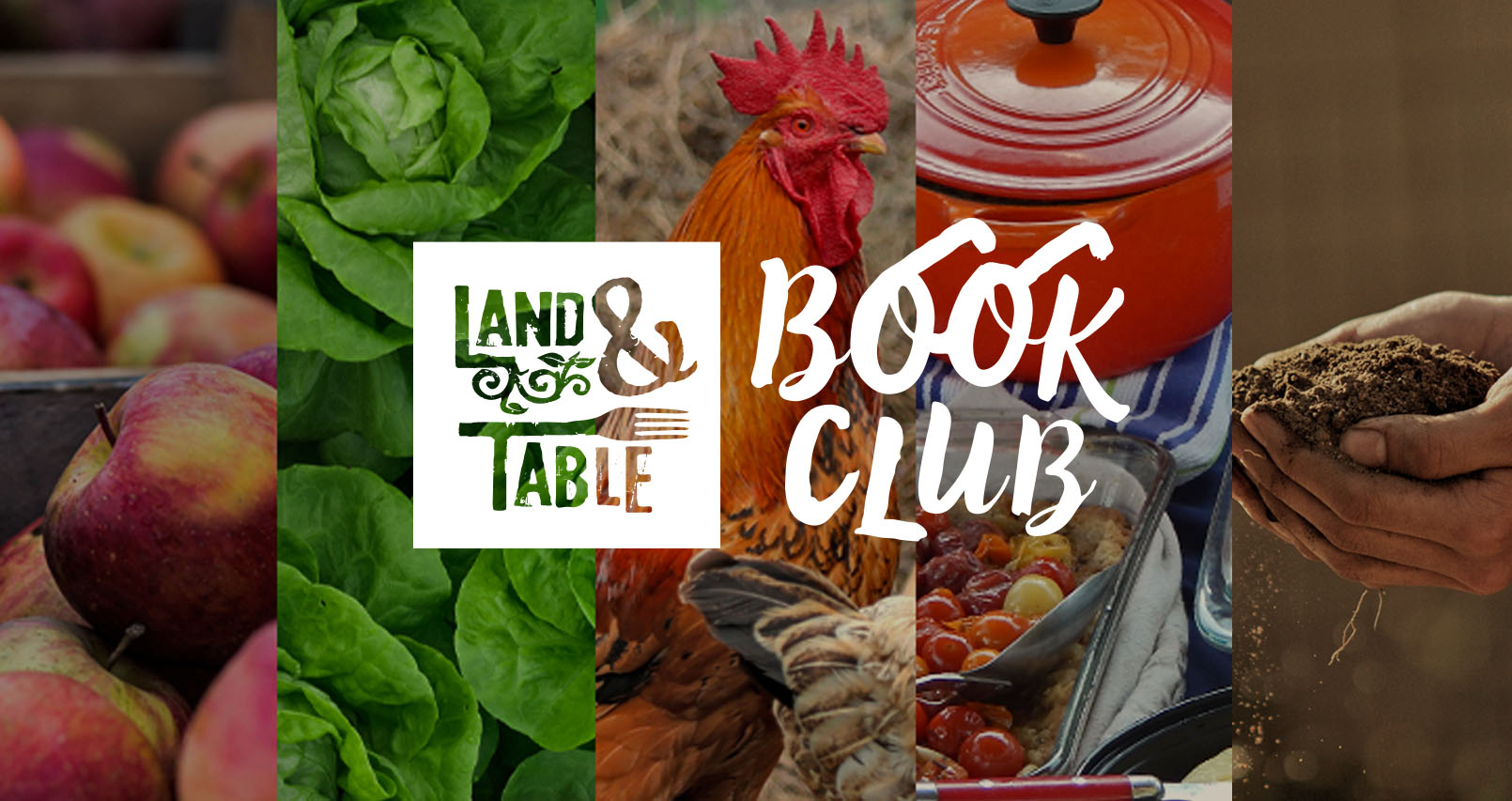 Meetings are held at the Bedford Central Library in the town of Bedford on the 1st Thursday of each month (6:30-8:00pm). All are welcome, even if you did not read that month's book.

The Land & Table book club is a way to engage with the core ideas and topics that are motivating a new generation to create a more resilient food system and vibrant local community life. We'll be reading books about: eating local, self-reliant living, agrarian culture, growing food, culinary history, community resilience, going back-to-the-land, and more. This is not a book club that will be technical in nature. And if you don't have a green thumb, you'll still feel at home.
You don't have to grow your own food or be a homesteader or farmer to enjoy these books. But…you do have to be curious about reviving your connection with the land, with other people, and with the food you eat. And the reality is: tending to those connections is important for all of us.
We meet on the first Thursday of each month and welcome anyone to our meetings – even if you have not read the book we will be discussing.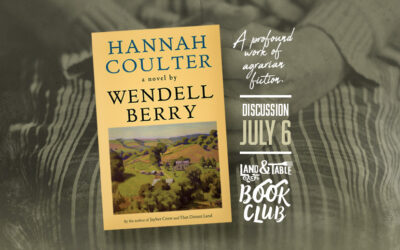 Hannah Coulter is a profound classic in the Port William agrarian fiction saga by Wendell Berry. Hannah, the now-elderly farmwife, recounts the love she has for the land and for her community. She walks through the places and relationships that have given her life substance – and all that challenges it's unbroken endurance.
read more