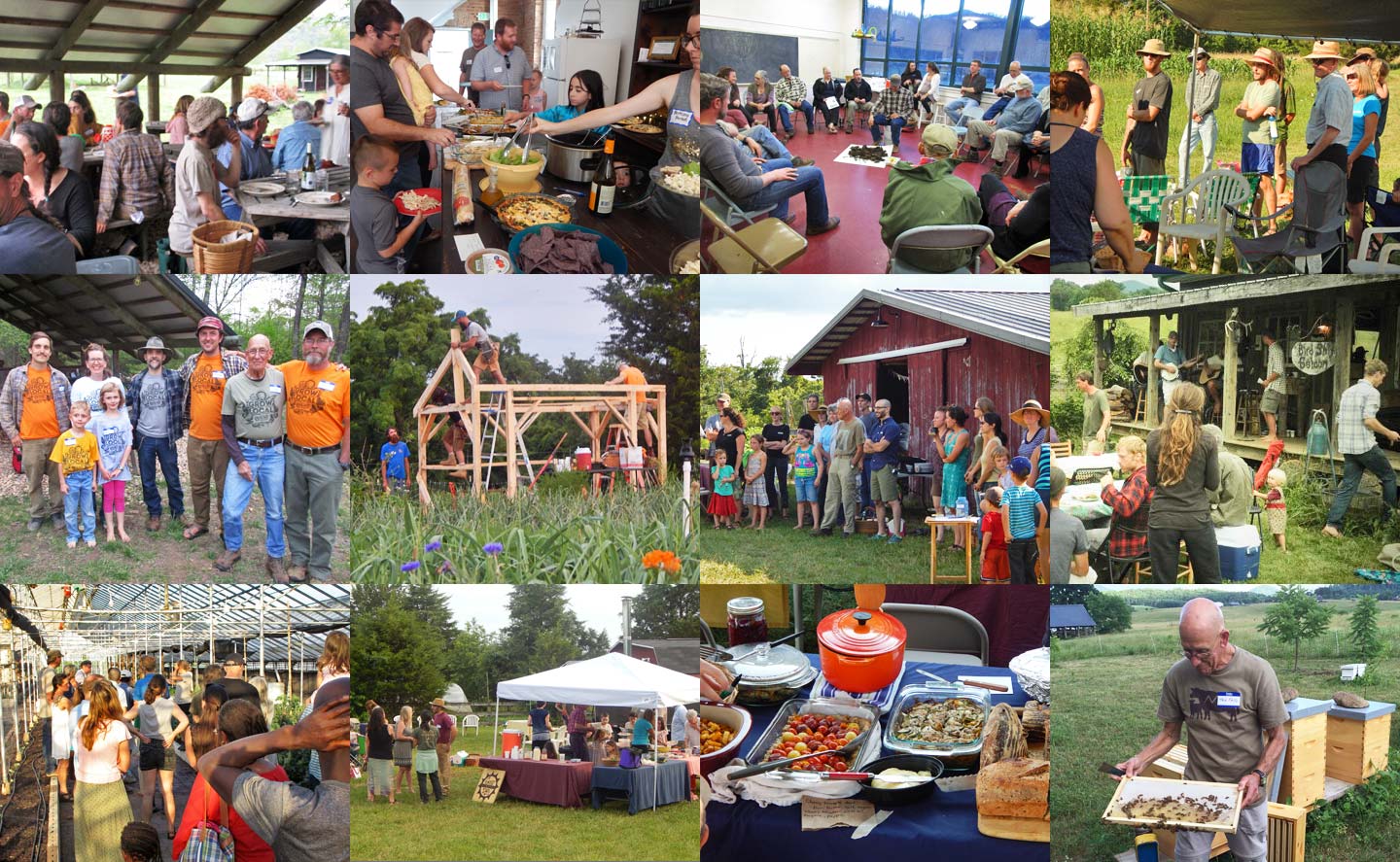 Who We Are

Since late 2011, the Land & Table community of farmers, homesteaders, and local food advocates has been seeking to revitalize the connections between local food, land, and community. Our vision is to catalyze and strengthen small family farms, self-reliant families, and community based local food initiatives to create a thriving regional food system in the Lynchburg, Virginia regional area.
Eating Is An Agricultural Act
Kentucky farmer, author, poet and agrarian philospher Wendell Berry, once wrote: "Eating is an agricultural act". Mr. Berry and other elders of the local food movement are inspiring a new generation to rediscover and restore the lost connections that have been
dis-integrated by our current global food system. Land & Table is just one expression of a worldwide movement in our time to return to the land and relocalize our food system.
_______________________________________
History
Land and Table originally began in November 2011 as a grassroots effort sparked in part by a report titled: 'Land and Table: Cultivating Sustainable Agriculture and Resilient Food Systems in Virginia's Region 2000' originally produced for the Central Virginia Planning District Commission  (formely known as the Region 2000 Local Government Council). This white paper summarized the economic impacts of the local food movement at that time – nationally, across the state, and in the regional area. This report was reviewed by local government leaders from the surrounding towns and counties and served as a seed for further economic development studies regarding our region's agricultural economy.
We used the white paper as a springboard to begin our initial local food forums in November 2011. Our initial forum had three local residents present and from there our monthly gatherings grew month by month (with an average of 20 to 30 adults each event, even now).
These monthly meetings, which are open to the public, are focused on eating together, skill-sharing, networking, education, and community building. The grassroots nature of the Land & Table community is an essential part of our history and will continue to be our guiding influence.
In late 2022 the work began to establish Land & Table officially as a non-profit for the sake of accelerating and continuing the work we started a decade ago.
_______________________________________
Media

Read about us in:

Check us out on: