<![CDATA[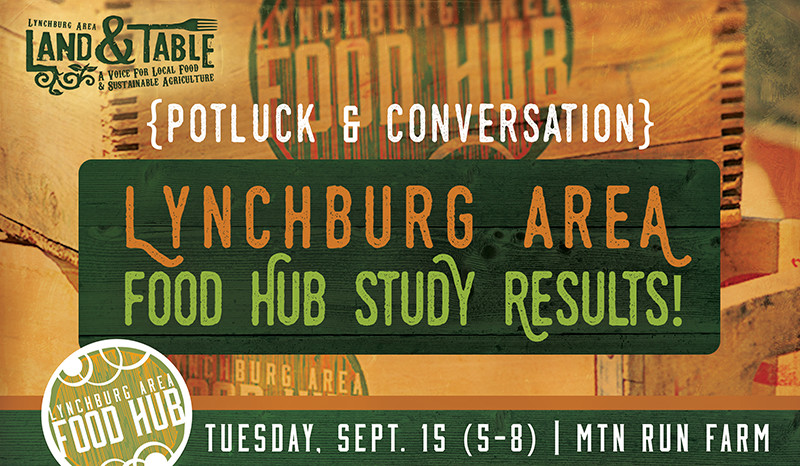 Last month we had the privilege of hosting one of the input sessions for the Lynchburg Area Food Hub Feasibility Study.  It was an insightful and inspiring conversation as we dreamed of what a collaborative food enterprise could look like. This upcoming gathering we will again host Phillip Gottwals of ACDS, LLC who will be presenting some initial results of the regional food hub study (final results will be released in several months). Join us as we discuss the results and explore further collaborative possibilities among farmers and local food advocates.
Event Details:
When
: Tuesday, September 15 (5-8pm)
(NOTE: New time!)
(5:00-5:45) Arriving and Networking (5:45-6:30) Potluck! (6:30-8:00) Lynchburg Area Food Hub Feasibility Study official results will be shared and open group discussion with Phillip Gottwals (consultant conducting the food hub study) .
Bring
: A healthy dish to share.
Your own dishware (plates/bowls, forks, spoons, cups for your own use).
Lawn chair (there will be benches as well).
An optional cash donation of any amount (if you benefit from and appreciate the work of Land and Table) (Please note: This is an outdoor, rain or shine event under picnic shelters)
Location
: Camp Sedalia at
Mountain Run Farm
– pull in to the showbarn at
1228 Charlemont Rd, Big Island, VA 24526
but…
keep driving straight back to the camp!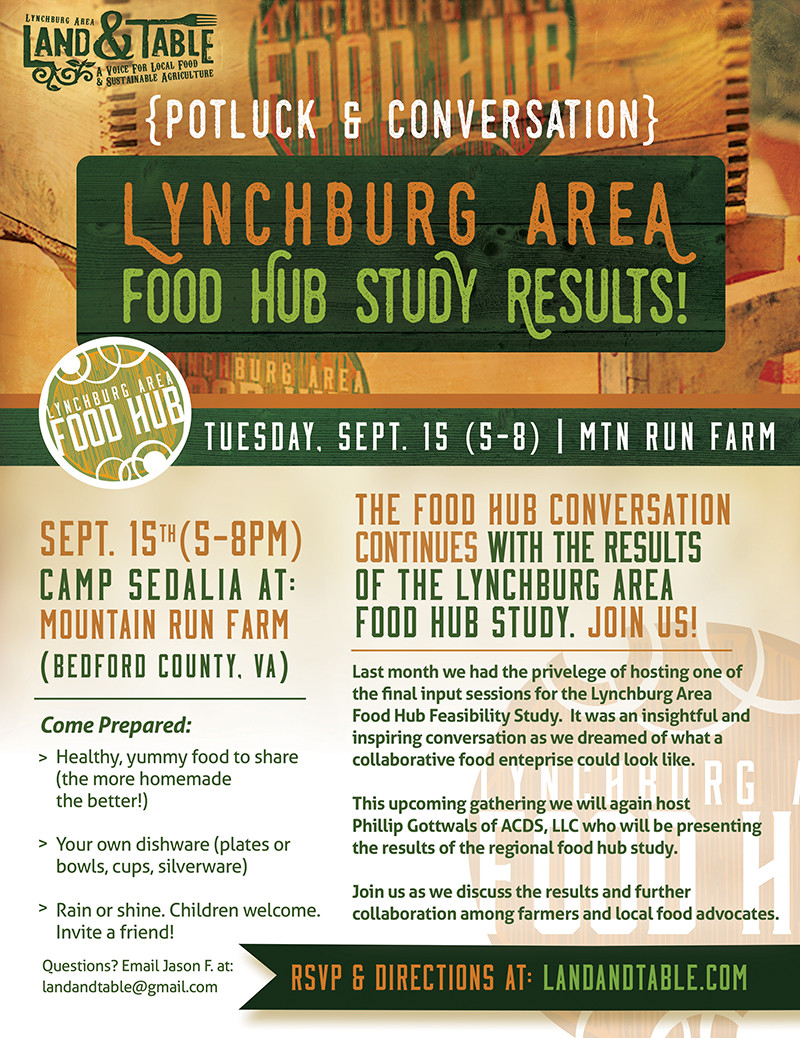 ]]>