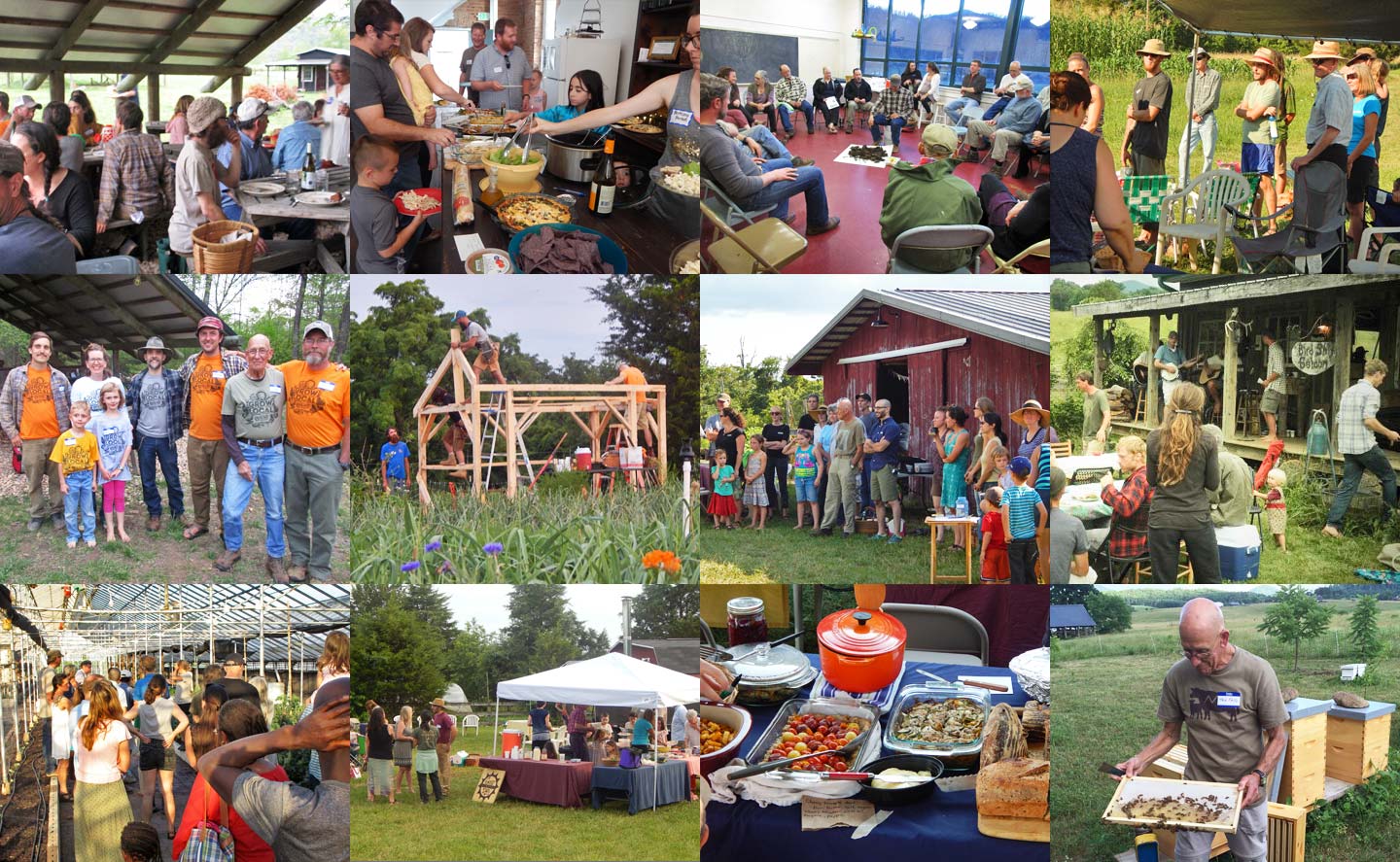 Who We Are

Land and Table exists to connect, educate, and inspire the next generation of new agrarians, young farmers, and local food lovers. We host events, create resources, and cultivate connections to build up the back-to-land community and local food movement in the Lynchburg, Virginia region (Lynchburg, Bedford County, Amherst County, Campbell County, and Appomattox County).
Our Goals
Cultivate community in the regional local food movement.
Educate the wider community on the importance of regenerative agriculture and local foods.
Encourage the development and restoration of agrarian skills and self-reliant living.
To be an entry point of welcome for new or aspiring ecologically-minded farmers in the area.
Promote the relocalizing of our food economy and the development of our regional foodshed.
Help promote and market local direct-to-consumer farmers to area consumers.
Encourage families and individuals to shift towards small-scale food production (rural, suburban and urban).
Eating Is An Agricultural Act
Farmer, author, poet and agrarian philosopher Wendell Berry once expressed a profound truth: "Eating is an agricultural act". It is this relationship between the land, our food and our bodies that we seek to restore and celebrate.
_______________________________________
History
Land and Table originally began as a grassroots effort sparked in part by a report titled: 'Land and Table: Cultivating Sustainable Agriculture and Resilient Food Systems in Virginia's Region 2000' originally produced for the Region 2000 Partnership concerning the economic impacts of the local food movement – nationally, across the state, and in the regional area. This report was made for local economic developers and regional leaders.
After the report was discussed by regional leaders we took it and used it as a springboard to begin our initial local food forums in November 2011. Our initial forum had three local residents present and from there our monthly gatherings grew month by month (with an average of 20 to 30 adults each event, even now).
Over the years we have learned the importance of building community through shared meals and the important gift that each person is – enriching the life of the whole community. We prioritize skill sharing, networking, and creating a welcoming space for everyone at our monthly gatherings.
In 2018 Land & Table, LLC was established as a social impact, for-profit with a focus on social entrepreneurship – still pursuing the mission of connecting and cultivating the local food movement. The Land & Table community is guided by an Advisory Team made up of a small group of young farmers who provide leadership and insight that give shape to our network of producers and local food advocates.
We continue to host monthly potlucks with plans to expand into more in-depth workshops, create the Lynchburg, Virginia region's first local food guide (Local Food Lynchburg), and release inspirational goods (apparel, stickers, accessories, home goods, and more) that carry the message of the local food movement to the wider community and world (New Agrarian Revival).
The vision for the future involves continuing to fund our work through our for-profit social impact business and to develop a non-profit arm that will work in tandem to bring the full vision to life. More to come!
_______________________________________
Media

Read about us in:

Check us out on: