Join Us
Since late 2011 we have been cultivating connections in the Lynchburg, Virginia area local food movement and building a supportive community for young farmers, new agrarians and local food lovers. We are passionate about celebrating local food and sustainable agriculture – we look forward to connecting with you soon!
Upcoming Events and Updates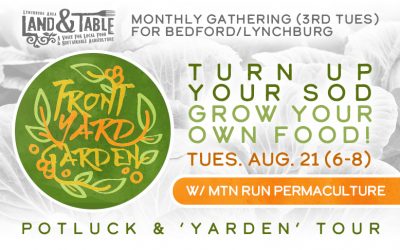 It's one thing to grow a garden in your backyard but replacing your front lawn with a fruit and veggie garden is taking gardening to a whole different level. This growing trend is emerging at a time when the 'food not lawns' movement is challenging zoning laws...
read more