Join Us
Since late 2011 we have been cultivating connections in the Lynchburg, Virginia area local food movement and building a supportive community for young farmers, new agrarians and local food lovers. We are passionate about celebrating local food and sustainable agriculture – we look forward to connecting with you soon!
Upcoming Events and Updates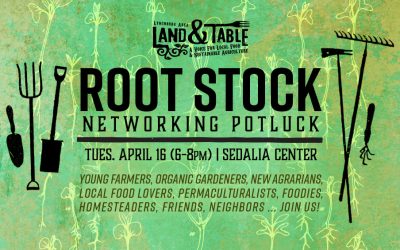 Calling all young farmers, organic gardeners, new agrarians, local food lovers, permaculturalists, foodies, homesteaders, friends, and neighbors in the Lynchburg region. Join us Tuesday, April 16 (6-8pm) for a potluck at the Sedalia Center in northern Bedford County....
read more